BIOGRAPHY
Origins of the Gypsy's: The Asian Origins
Camargue's Gypsy left the north of India and migrated to Egypt and crossed continents to settle permanently in Spain for centuries. Some decided to move from Spain to stop their caravans within 200 km of "Saintes-Maries-de-la-Mer". The town of the relics of Santa Sara, the black virgin and protective mother of the Gypsies, rest in the crypt of a magnificent fortified church.

Manitas de Plata: the father of popular gypsy music
Manitas De Plata (Ricardo Baliardo) and then with his band "Los Baliardos" (consisting of his brother Hippolyte, his son Joseph and his cousin José Reyes) creates the gypsy's popular music and did sold over than 93 million albums worldwide. He was " The Capo'' of the Gypsy land, the Camargue.
The Baliardo's, Reyes' and Motos' families have carried out the tradition of their ancestor by bringing new sounds, making gypsy music a must of the today's world music.
A musical culture and a lifestyle: transmitted across generations
In the pure Gypsy tradition, the young's join at a very early stage all the famous bands in order to form them to the technique of the " Compas ", guitars and singing performances but also to give them the necessary professional skills to be international artist and songwriter.

Collective The Gipsy's: the new generation
Laurent Dreux-Leblanc met with the collectives of these great families to create the Collective -The Gipsy's- with the youngest of each collective. With their concerts around the world, their many albums and recordings and their collaboration with major international artists, The Collective of Collectives The Gipsy's is giving you the thrill of the "Fiesta Gitana"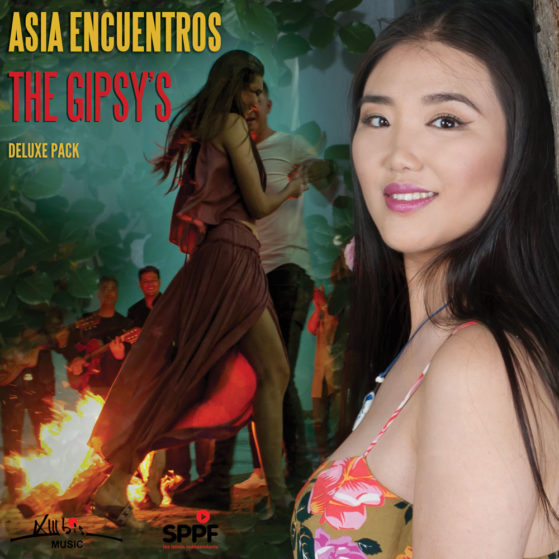 "ASIA ENCUENTROS" (ALBUM)
TCHIN TCHIN (Take your Felicidad-Take Your Chance)(Feat. Tanis)

ES COMO SIEMPRE (Original Version) (Feat. Ying Li)
VA POR TI (Live Version) (Feat. Ying Li)
FENG HUANG GIPSY (Unique Version) (Feat. Ruhan Jia)
Wǒ ài nǐ (Original Version) (Feat. Ying Li)
WITHOUT YOU (SIN TI FOREVER) (English Version) (Feat. Ruhan Jia)
READY FOR THE FIESTA (Asian Version) (Feat. Ying Li)
LA LUNE ECLAIRE MON CŒUR (French Version) (Feat. Ying Li)
LA CAMARGA (Original Version)
LA VIE EN ROSE (Gipsy Version) (Ruhan Jia)
SOY SOY (Guitares Version)
Méiyǒu nǐ (SIN TI FOREVER) (Chinese Version) (Feat. Ruhan Jia)
TCHIN TCHIN (PRENDS TA CHANCE) (Feat. Tanis)
YUE LIANG DAI BIAO  (Chinese Version) (Feat. Ying Li)
SIN TI FOREVER (Original Spanish Version) (Feat. Ruhan Jia)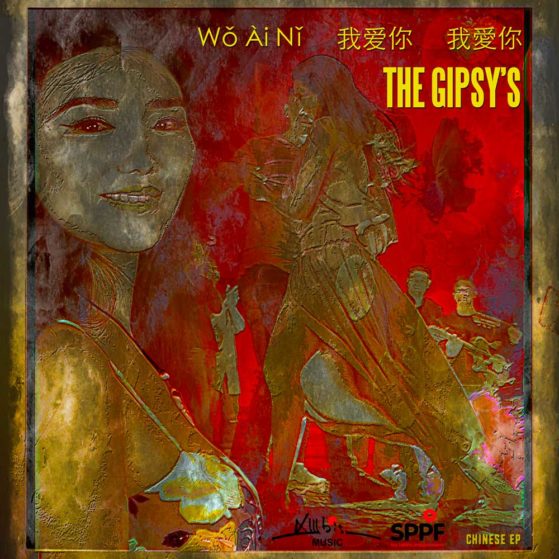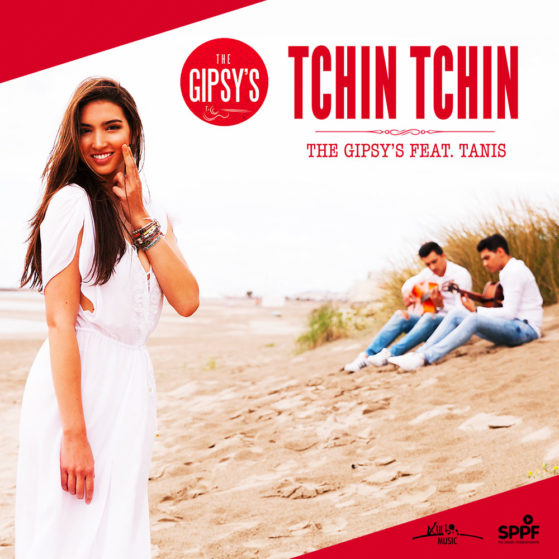 "Tchin Tchin" (SINGLE)
TCHIN TCHIN (Take your Felicidad-Take Your Chance)(Feat. Tanis)
Tchin Tchin (Prend ta Chance Bisou Bisou) (feat. Tanis)
Tchin Tchin (Instrument) (feat. Tanis)